Fire Resistant Cabinet 4 Drawers | Model: FRC4
A vertical file cabinet made of thick iron that can withstand a fire for up to 1 hour at a temperature of 1000 degrees Celsius. Please note that a 1000 degree Celsius flame can only be found in a furnace or oil rig fire. Thus, under the normal temperature of a fire burning a skyscraper or a shop lot, this fireproof cabinet easily protects for more than 3 hours for a fire incident.
PRODUCT INFORMATION:
Size (T x W x D)mm:
302 X 383 X 643 (Inner Drawer Size)
1,550 X 525 X 755 (External Dimensions)
Weight: 390 kg
Locking System: Individual / Central
Brand: Falcon Safe
Price includes training
Minimum order: 1 unit
Delivery time: 14-30 working days after deposit payment.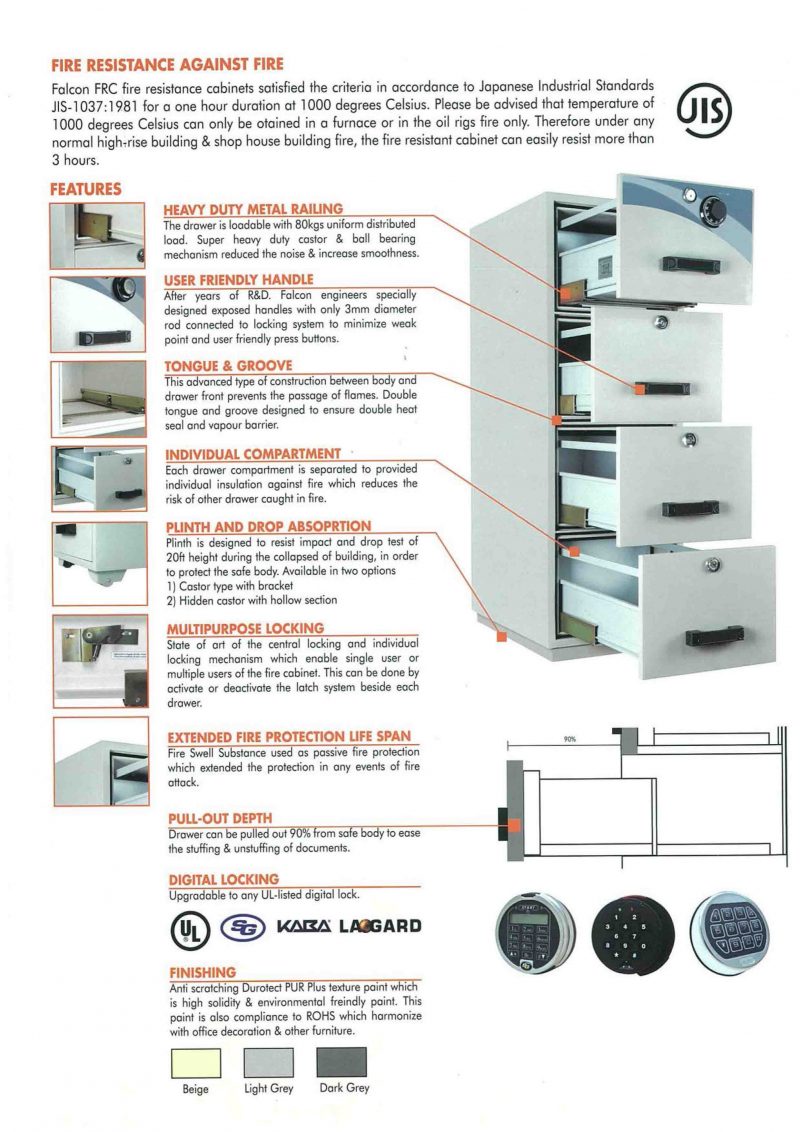 Customers who bought this, also loved
Only logged in customers who have purchased this product may leave a review.